With restaurant sites, potential patrons need to get information fast.  Location, reservations, phone? What is on the menu? What's the vibe and atmosphere like?  All of this needs to come across in seconds on a really fresh and modern site.  
While relaying key information is important, a restaurant site wouldn't be much without great photography of the food and ambiance.  This is what they are selling, and it has to stand out.  
Take a look at YAFO's site, and see how their information and experience is presented.  Then, check out FS Food Group's other websites, as Bellaworks is proud to have designed and developed all of them.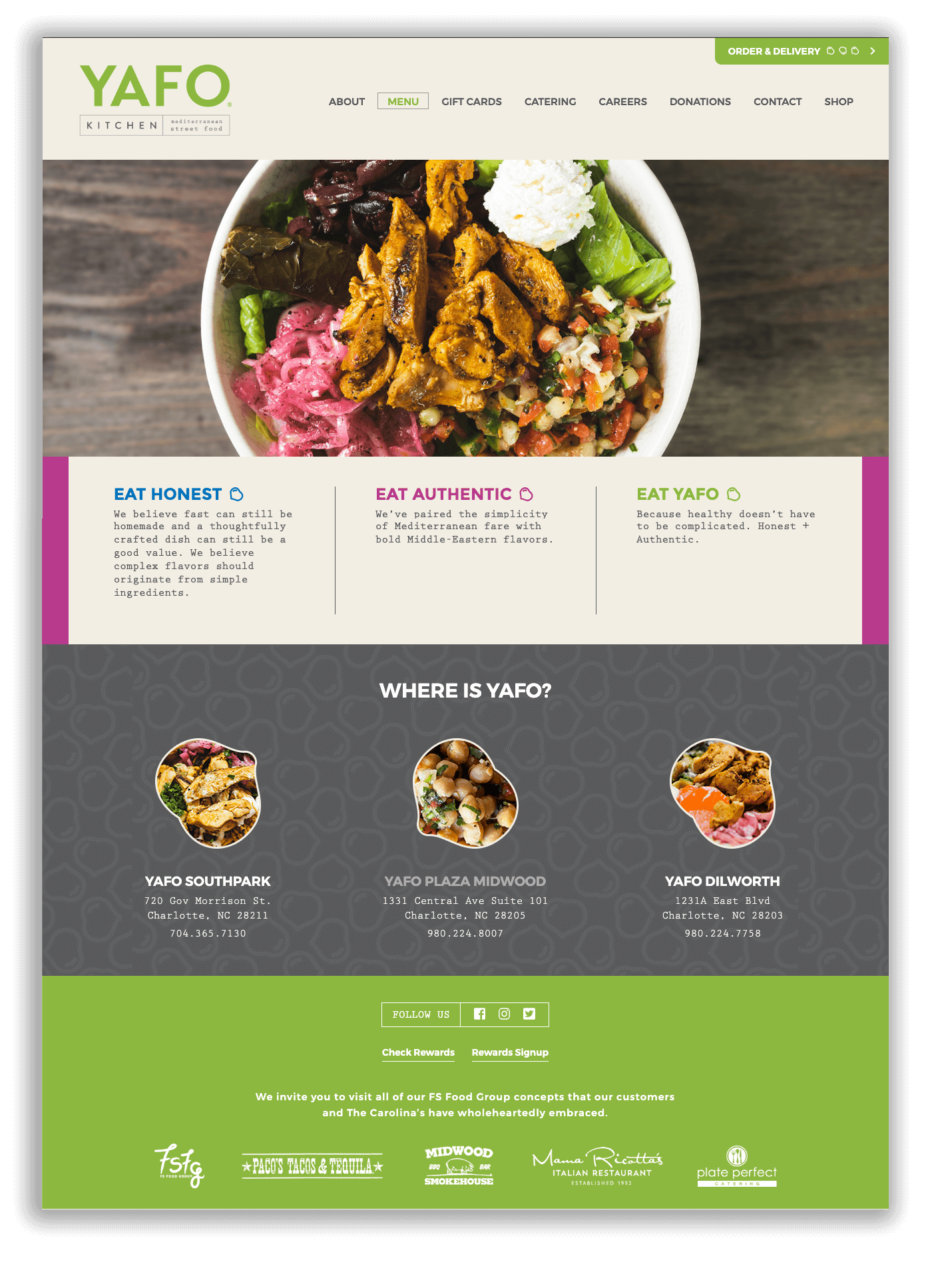 Ready to start your project?
Download Our Free Guide - "Content That Connects"
A fresh look at content should be the starting point for anyone beginning a website project - whether it be a website refresh or a new site.
Download "Content That Connects," and you'll receive a full guide to getting started with your website project by looking at your content. You'll learn how to talk about your business, your services, and your value. All of this will help you think through the strategy behind your website.