The U.S. National Whitewater Center is a premier regional destination offering a full menu of activities, events, and programs.   With all the information needed to give visitors, website layout and information architecture is critical.
The Center currently organizes all information under the three types of interaction, "Play, Relax, or Learn."  This ties into the Center's brand and the types of experiences they are offer.
The site also incorporates an e-commerce solution that allows visitors to buy passes online, to send family members gift passes, and to secure a spot in a competition or race event.
Bellaworks is proud to have had an ongoing relationship with the Center for years.  We have a deep understanding of their brand, their audiences, and their programs.  With this, we are able to partner with them to select and develop very unique solutions that help them with their website.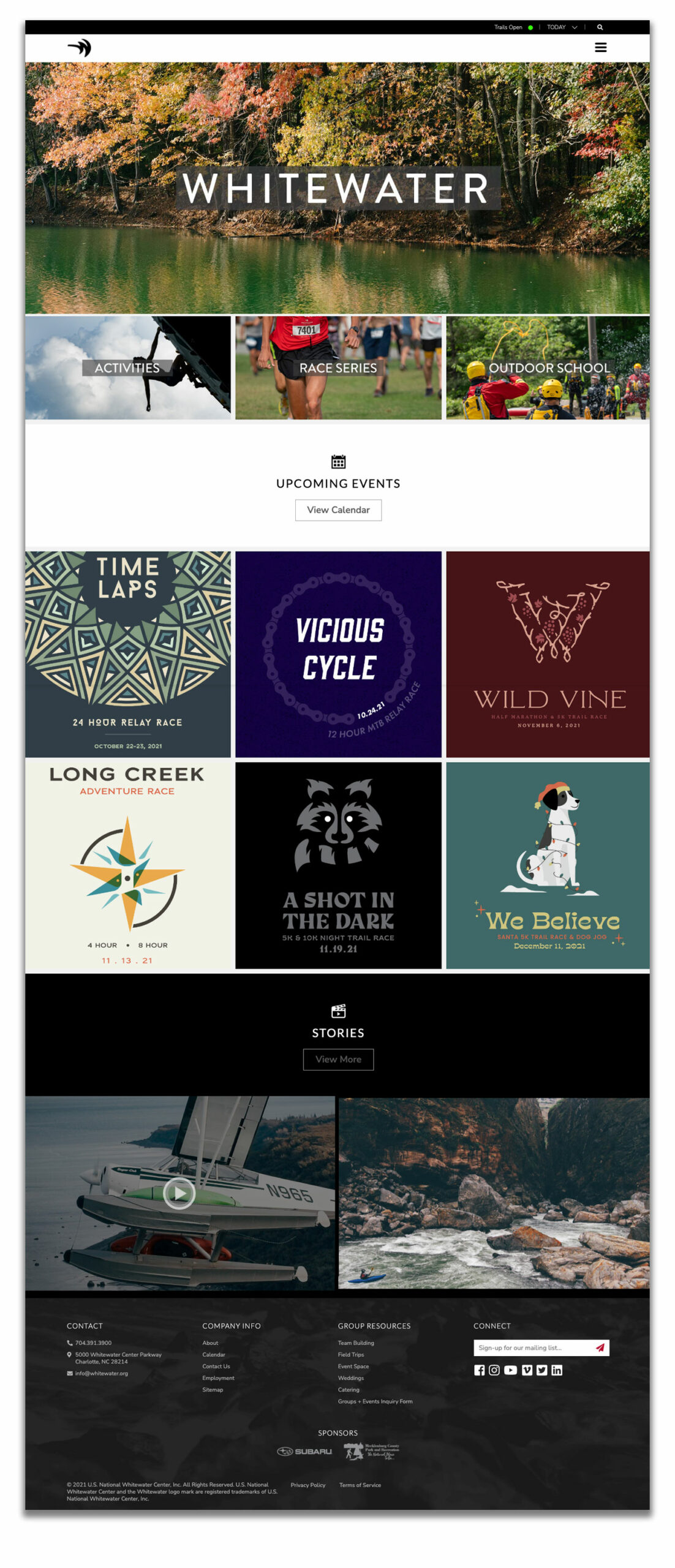 Ready to start your project?
Download Our Free Guide - "Content That Connects"
A fresh look at content should be the starting point for anyone beginning a website project - whether it be a website refresh or a new site.
Download "Content That Connects," and you'll receive a full guide to getting started with your website project by looking at your content. You'll learn how to talk about your business, your services, and your value. All of this will help you think through the strategy behind your website.