Bellaworks has partnered with a number of realtors over the years to build websites.  Think all of these sites are the same? Nope, not at all. The needs, goals, and designs of these websites are as different as the realtors who own them. 
When our friend, Kelly Frenzel, contacted us, his vision for his new site was very clear.  He wanted it to be clean, modern, and exceedingly simple. Another priority was better security and hosting since his former website got hacked.
Check out Kelly's new website.  It's fresh, on brand, and it's clear what you're getting with Kelly.  "Smart advice and sound decision making." He's an experienced realtor who is up to speed with the market.  And, his website is very secure now with Bellaworks' hosting, which of course we think is a great decision. Check it out.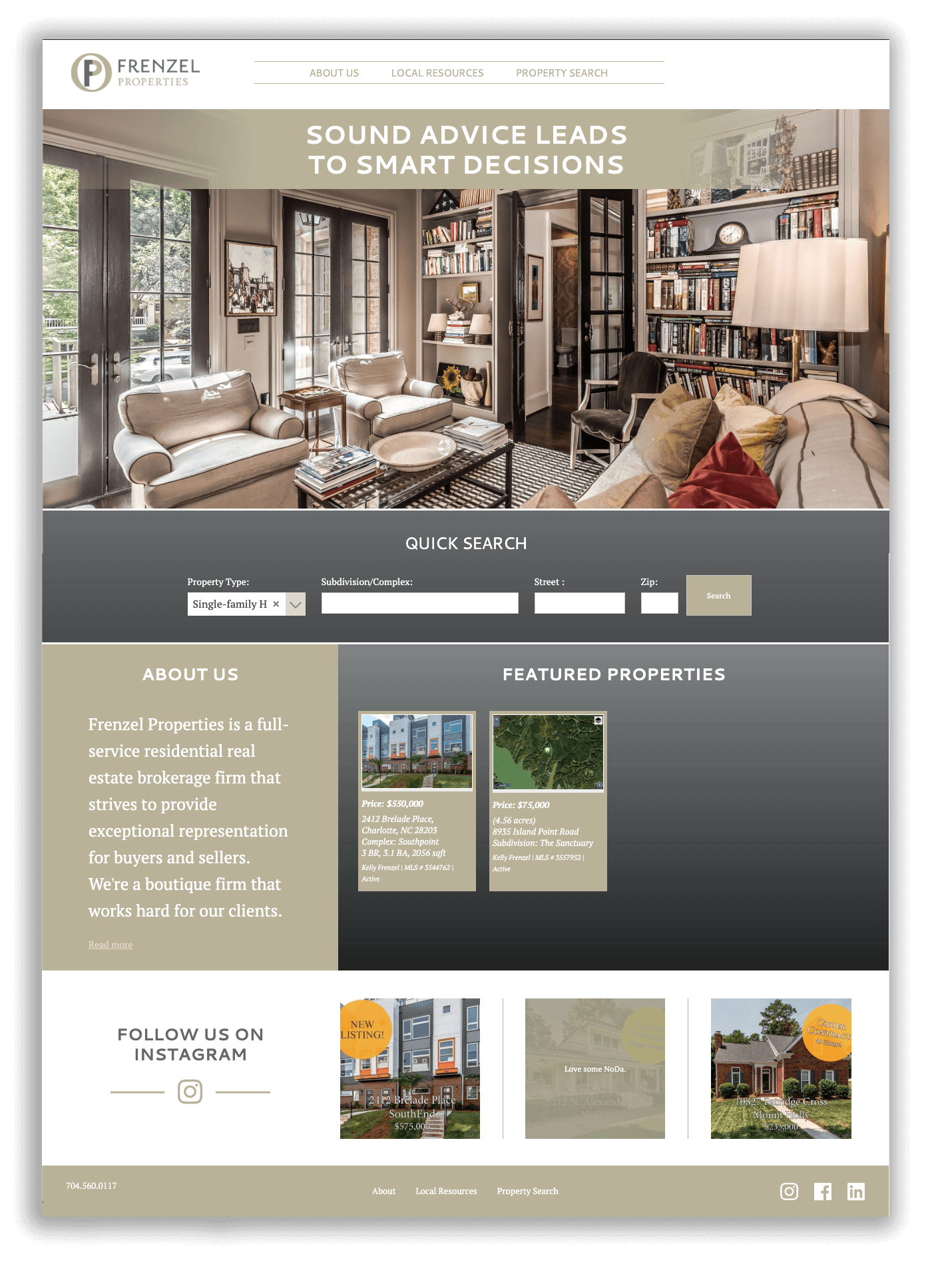 Ready to start your project?
Download Our Free Guide - "Content That Connects"
A fresh look at content should be the starting point for anyone beginning a website project - whether it be a website refresh or a new site.
Download "Content That Connects," and you'll receive a full guide to getting started with your website project by looking at your content. You'll learn how to talk about your business, your services, and your value. All of this will help you think through the strategy behind your website.