Why Bellaworks?

Because you want:
A Strategic Partner
Before we talk about design, we will talk about your company - your unique value, your audiences, and goals. An understanding of "the big picture" will guide our work.
We will offer solutions to address your challenges and opportunities, saving you time and money.
Custom Digital Solutions
Bring out the best in your business and your brand with a custom website.
Implement digital solutions that save time and money.
Allow flexibility for the future by building on a WordPress platform.
A Smooth Process
You know your business, and we know websites. Let's collaborate and create your best website.
Our small but mighty team works directly with you. No layers of agency management here.
All work is done in-house. We control the process and ensure quality.
Flexibility WIth Maintenance
Want to make your own website content updates? Super, we will train you.
Want control over your website files? You will own your files.
Need a website partner to handle hosting? Got you covered.
We have been in business over ten years and will be here to serve you long after your project wraps up.
The secret to a great website?
It starts by answering…
What are you insanely proud of that your company does really well? What's your unique value and who is it valuable to?
We know you know the answer. Putting this into words, logo, branding, and design in order to connect with your audiences the challenge. We're here to help.
A website project begins with getting to the very core of your business and understanding your unique value.
Your unique value is where "the good stuff is." Pinpointing your value will set you apart from your competitors and will drive your brand.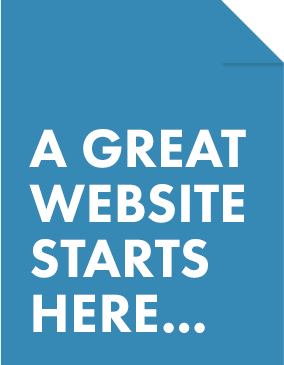 Learn more about how your content is the key to your best website.
Download Content That Connects
And Let's Build Your Best Website
Businesses we've worked with.
Testimonials
I contacted Bellaworks because they had done some work for other clients I trust. After a few short meetings, Bellworks was able to design a clean and effective website that's eye catching and highly functional. I highly recommend this group.
- Kelly Frenzel, Frenzel Properties
Owning a small business isn't easy and it truly takes a village. I'm so thankful that Bellaworks is part of my village - because they always put my business' needs first. Bellaworks not only shares their ideas - they listen to yours and incorporate them in the best way possible. I can't wait to work with Bellaworks again soon!
- Chase Williams, The Institute for Speech and Debate
Consistently impressed with the level of commitment and quality of work this office gives us for multiple sites. We're incredibly happy to have found them.
- Remy Thurston, FS Food Group
Services
DIGITAL SERVICES
Growing online isn't simply about a good-looking website. That's a great start, but there's more work to do if you want to set yourself up for success. Fortunately, we can take care of everything.
BRANDING & STRATEGY
In an increasingly competitive world, it's important to pause before rushing online. We'll help you discover who you are, what you do, and how you should look—plus why it all matters.
CUSTOM DEVELOPMENT
Sometimes you need more than just a beautiful website to compete online. That's why we build custom web apps, WordPress plugins, applications that talk to other services via API, and more.