Get it right online
Bring us your goals - whether still hazy or crystal clear.
Talk with us about your business and where you want to go.
We'll make a plan, just for you, and will walk you through our process.
Our team has been building websites for ten years and counting. We design, build, and program everything in-house. We have you covered - start to finish.
Whether you are building your first site or rebuilding an existing one, let's talk about your project. We can help you get it right online.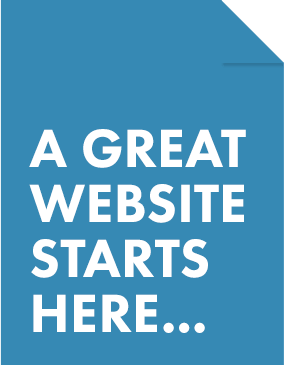 Download Our Free Guide - "Content That Connects"
A fresh look at content should be the starting point for anyone beginning a website project - whether it be a website refresh or a new site.
Download "Content That Connects," and you'll receive a full guide to getting started with your website project by looking at your content. You'll learn how to talk about your business, your services, and your value. All of this will help you think through the strategy behind your website.
Services
DIGITAL SERVICES
Growing online isn't simply about a good-looking website. That's a great start, but there's more work to do if you want to set yourself up for success. Fortunately, we can take care of everything.
BRANDING & STRATEGY
In an increasingly competitive world, it's important to pause before rushing online. We'll help you discover who you are, what you do, and how you should look—plus why it all matters.
CUSTOM DEVELOPMENT
Sometimes you need more than just a beautiful website to compete online. That's why we build custom web apps, WordPress plugins, applications that talk to other services via API, and more.