LET'S FIND WHAT WORKS
We're committed to creating custom digital solutions that help businesses grow. You can rely on us to know your business inside and out, and we recognize that the path to success is different for each of our clients. That's why we start every project by learning what makes you unique - then translate that into digital marketing success. Whether you need a stellar website built for conversions or are looking to expand your brand, we're ready to join your team.
WEB DESIGN & DEVELOPMENT
Create or upgrade your online presence with a top-performing website
BRAND STRATEGY
Explore and refine your brand identity to increase marketing success
DIGITAL MARKETING
Engage with your audience through effective e-mail campaigns, digital ads, and more
Why Bellaworks?
Gain a strategic partner dedicated to finding the right solutions for your brand. We identify your audience, challenges, and unique value before we design a plan of action.
Work smarter, not harder. You save time and money when we execute intentional strategies built just for you, instead of wasting resources on a generic service that doesn't have your goals in mind.
Communicate directly with our small but mighty team. No layers of agency management here; you can rest assured that our staff is personally acquainted with your business and all work is done in-house.
Enjoy flexible web maintenance and learn how to manage your site. Want to make your own website content updates? Super, we'll train you. Have questions about hosting or web file ownership? We're here to answer them.
Trust that your success is our success and that we'll walk you through every step of our process. We focus on helping business owners feel confident they understand how to best market their brand on the web.
THE POWER OF PARTNERSHIP
We've been growing relationships with businesses for over 15 years, and we'll be here to support you through building a website and beyond.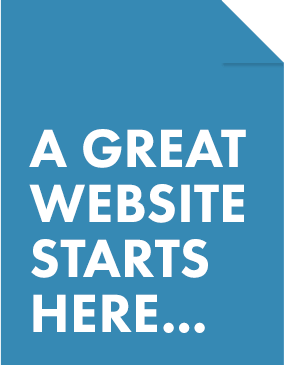 We believe in guiding our clients through the complex world of web marketing and technology. Start your journey by learning more about how content is key to a high-ranking website with our free download, "Content that Connects."
Businesses we've worked with.
Testimonials
I contacted Bellaworks because they had done some work for other clients I trust. After a few short meetings, Bellworks was able to design a clean and effective website that's eye catching and highly functional. I highly recommend this group.

- Kelly Frenzel, Frenzel Properties

Owning a small business isn't easy and it truly takes a village. I'm so thankful that Bellaworks is part of my village - because they always put my business' needs first. Bellaworks not only shares their ideas - they listen to yours and incorporate them in the best way possible. I can't wait to work with Bellaworks again soon!

- Chase Williams, The Institute for Speech and Debate

Consistently impressed with the level of commitment and quality of work this office gives us for multiple sites. We're incredibly happy to have found them.

- Remy Thurston, FS Food Group

After 10 years it was time for a new look for our website. Bellaworks did a terrific job helping us with the entire process. Their expertise in copy writing and website design was extremely helpful, and they were responsive to our requests and feedback all along the way. We would recommend them to any firm looking to create or refresh their website.

- Clearview Wealth Management

Love Jenny and Cathy from Bellaworks! Right from the start, easy to work with (logo, website) and flexible for our early stage small business. As we're growing, Bellaworks has provided new service's including connecting our social channels and ongoing support. Thank you Jenny and Cathy!!

- Charlotte Vintage

I can not say enough about the level of creativity, detail and understanding of our needs Bellaworks had in our website redesign. We went for a total overhaul, including new content. We explained what our goals were for the new site and they exceeded at creating that for us. They were there every step of the way, helping, offering suggestions and being present in the process. We had several brain storming calls where we worked together to makes sure what they were creating with achieved what we were looking for. Their entire team has been amazing to work with and they will be our go to's for now on for our web design needs.

- Steel Fab