Optcapital is a professional services firm that offers deferred compensation plans to attorneys. Not a simple concept to communicate! Knowing the challenges of explaining their business model to attorneys who are short on time, the Optcapital team invested in a video that quickly and clearly explains their concept.
Optcapital asked that the design of their new website be very clean and modern with a heavy use of graphic elements. Our team enjoyed custom creating graphics and pulling through colors to support Optcapital's brand and messaging. The result is a very unique, custom website that highlights Optcapital's value and connects with their audiences.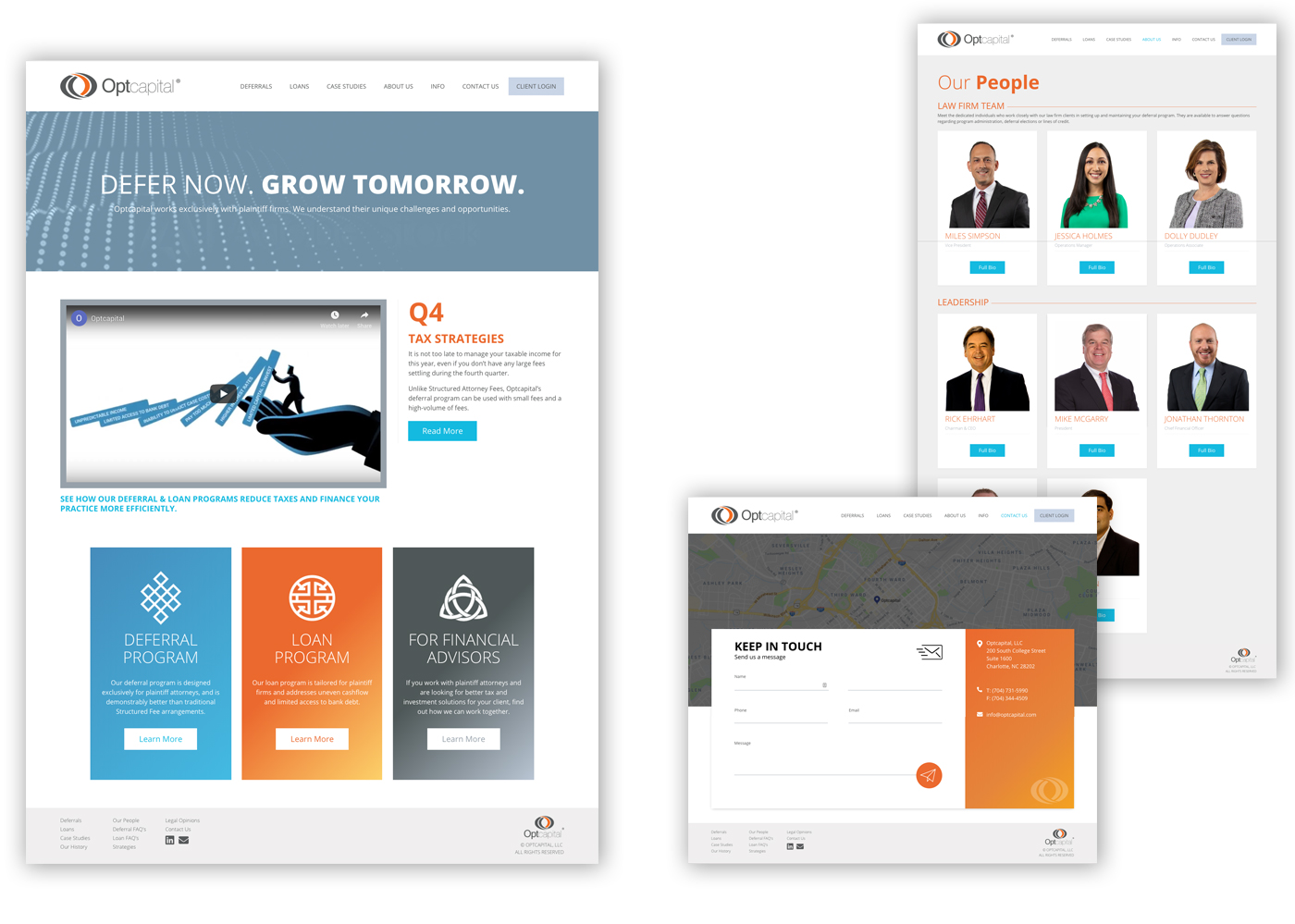 Ready to start your project?
Download Our Free Guide - "Content That Connects"
A fresh look at content should be the starting point for anyone beginning a website project - whether it be a website refresh or a new site.
Download "Content That Connects," and you'll receive a full guide to getting started with your website project by looking at your content. You'll learn how to talk about your business, your services, and your value. All of this will help you think through the strategy behind your website.