Launching a new business during a pandemic is no easy task and comes packed with all kinds of uncertainty. With constraints on both time and budget, our client Stephanie, owner of HR Partner Group, a human resources consulting firm, needed a unique solution.
Luckily, Bellaworks has a website package that allows us to create an affordable and professional WordPress website in a much faster timeframe than our custom process takes. By using a pre-set layout, we are also able to save on custom development costs. This was the perfect match for Stephanie.
Bellaworks selected a layout and branded it with the colors and look that Stephanie wanted for her business. We also took a simple logo that she had designed and polished it up with our designer's professional touch. Our team helped Stephanie organize and streamline her content to help her connect with her audiences. Finally, we trained Stephanie on how to update her content using the user-friendly dashboard.
Here's what Stephanie has to say:
"I'm so glad that I partnered with Bellaworks to build a website for my new company! They designed a very professional looking website and made the process super easy. I appreciated their advice on laying out my pages and content. The back end of the site is easy to use, and I look forward to making my own updates as my business grows. I'm glad that I made this investment in my business, and I highly recommend the Bellaworks team."  – Stephanie Ledford, owner, HR Partner Group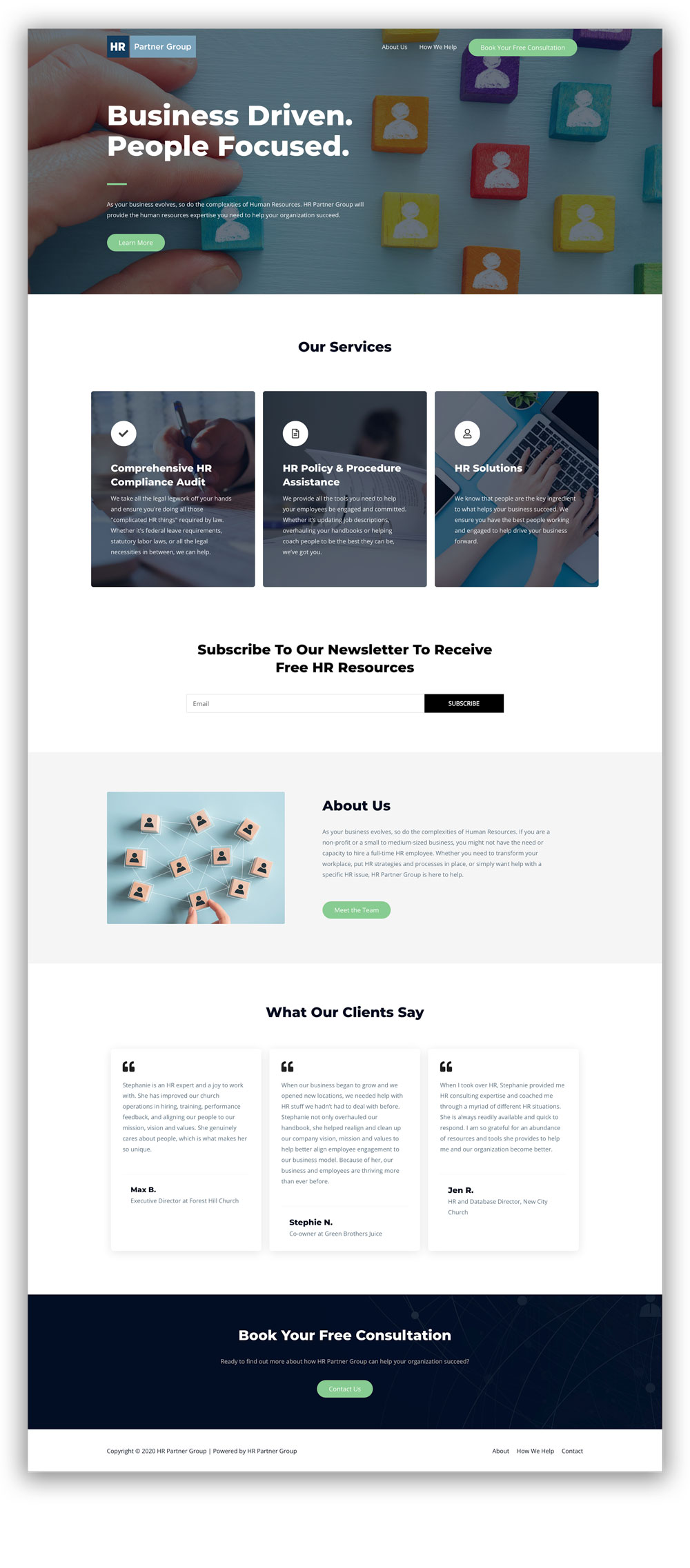 Ready to start your project?
Download Our Free Guide - "Content That Connects"
A fresh look at content should be the starting point for anyone beginning a website project - whether it be a website refresh or a new site.
Download "Content That Connects," and you'll receive a full guide to getting started with your website project by looking at your content. You'll learn how to talk about your business, your services, and your value. All of this will help you think through the strategy behind your website.