First Presbyterian Church of Charlotte is located in the heart of modern Uptown and now has a website to match. First Presbyterian came to us with the intention to upgrade their website and the goal of broadening their outreach. Their original website had a ton of valuable information for their parishioners but often got lost in the clutter of their many web pages.
We worked with First Presbyterian Church of Charlotte to get an understanding of exactly what they wanted and came up with a clean, crisp, and modern look. We eliminated a lot of their existing web pages and combined them into two main areas : I'm New and Now @ FPC. We also kept their four main categories (Worship, Learn, Serve, and Care) and focused on creating a pleasant experience for their new and returning parishioners.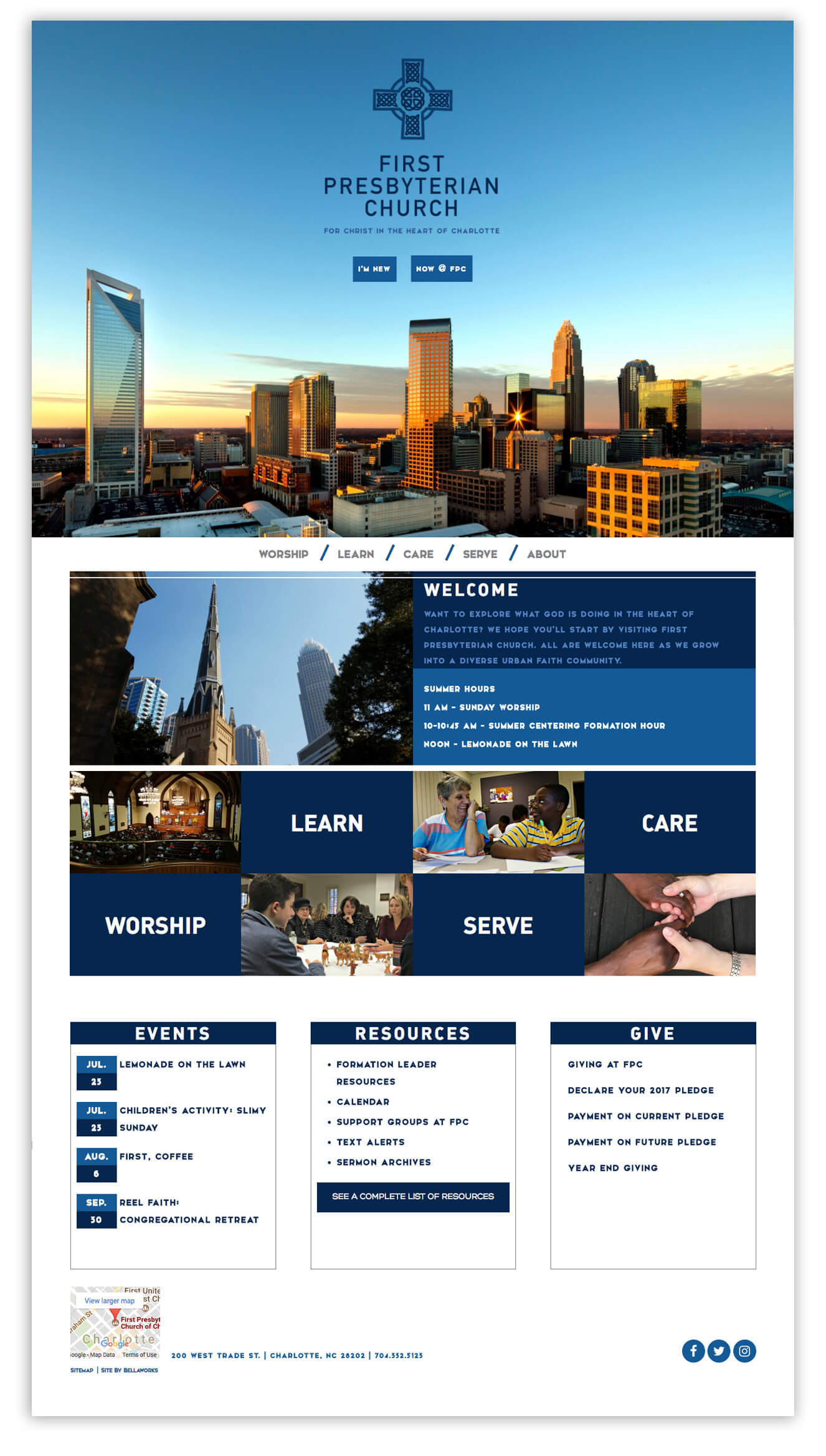 Ready to start your project?
Download Our Free Guide - "Content That Connects"
A fresh look at content should be the starting point for anyone beginning a website project - whether it be a website refresh or a new site.
Download "Content That Connects," and you'll receive a full guide to getting started with your website project by looking at your content. You'll learn how to talk about your business, your services, and your value. All of this will help you think through the strategy behind your website.